Toilet Flushes Repair & Replacement in Ealing, London, Hillingdon
Emergency Plumbers 24 Hours know a thing or two about toilets; we offer a range of toilet repair services, including toilet unblocking, toilet installations, repair and leak fixes, full bathroom installations, and more. But one of the most requested services is repairing a toilet flush.
When a toilet stops flushing, it doesn't take long for panic to set in; what happens if you need to go, or maybe someone else in the house will need to use it. That's why you need a quick response and a 24-hour service! Because a toilet isn't going to break at a good time.
If your toilet flushes break, we are on hand to help repair or replace it for you. We have many years of experience in repairing and replacing toilet flushes across the Ealing area. Get in touch with us today, and one of our experienced engineers will be able to visit your property and get you back up and running flushing ASAP.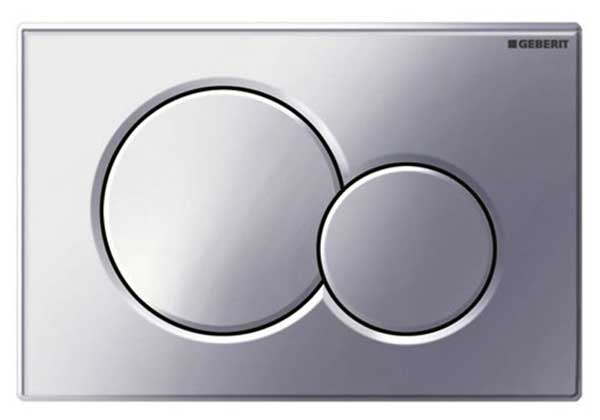 Ideal Standard & Geberit Specialists
Ideal standard and Geberit toilet flushes are some of the best and most premium flushes available. But their good looks and premium aesthetics can make them difficult to fix; they often have concealed cisterns that are challenging to reach - but we have extensive experience with both brands. We can make repairs, replace small components such as washers, replace the syphon or the flush. Our experienced, friendly plumbing engineers are on hand 24/7 to help.
Commercial and Residential Services
Whether you need your flush repaired at home before breakfast or your commercial property needs a working bathroom before the next guest arrives, we are on hand 24/7 to help.
Popular Brands
We can help with any brand toilet flushes, including Flomasta, Fluidmaster, Geberit, Grohe, Ideal, Opella, Roca, Thomas Dudley, and more.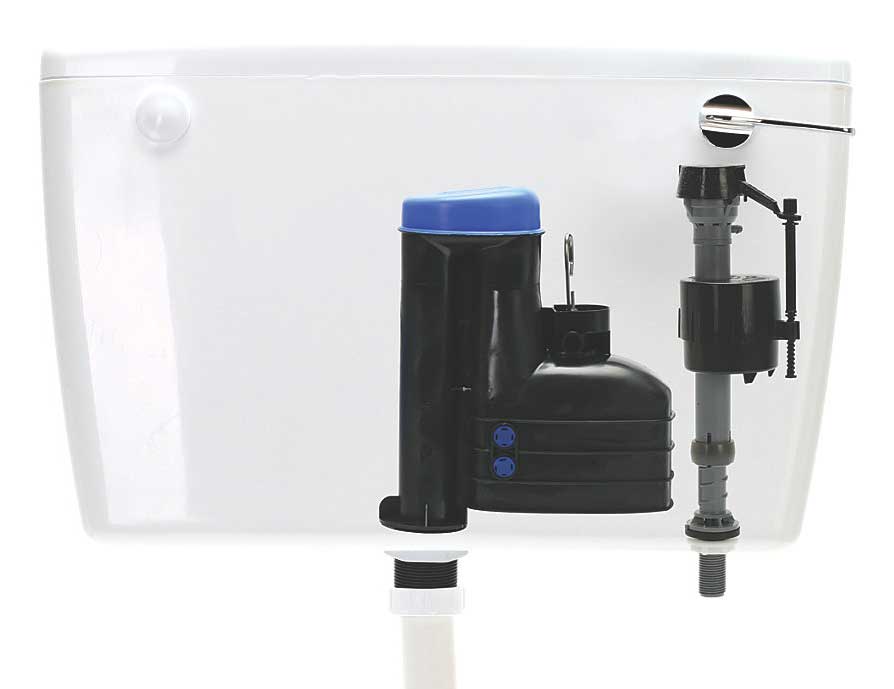 The Cistern, flush and filling valves
The toilet cistern contains a reservoir of water that goes into the toilet bowl when you press the flush. The cistern includes a flush valve and a filling valve that work in unison. The filling valve is in charge of refilling the cistern when it is empty, and the flush valve sends the water to the bowl, then the flush is pressed.
Either part breaking will stop the toilet from flushing correctly. The cistern may not be full of water, keep running into the bowl, or the flush won't work when pressed. But fear not, we will diagnose the problem and repair it for you any time of day.
Below we look at the parts of the toilet that often needs to be repaired or replaced.
Common Flush Issues
Broken flush handle or push button
Water continuously running into the pan
Water not filling the cistern
The Flush Valve
The flush valve is the part that is in control of the actual flushing of the toilet. Modern flush valves have a dual flush, saving water and being more eco-conscious than their older counterparts. Button flushes usually have two parts to indicate a short flush or a full flush, whereas lever flushes may be operated by a half-press or a press and hold.
Filling Valve
The filling valve controls the refilling of the cistern and stops the water refilling when it is full. A fault here can mean the tank doesn't refill, or it may constantly fill and overflow into the pan.
Float Valve
This is an alternative to the filling valve and uses a buoyant float to check water levels.
Lever Ball Float
The buoyant float stays at the water level - when the arm is up, the water stops filling, and when it is down, the water fills the tank - a clever and straightforward mechanism.
Flush Button/Handle
The mechanism is the button flush or flush lever that triggers the flush. Sometimes the flush mechanism breaks, and the button needs to be repaired or replaced. Sometimes with button flushes, the cable becomes damaged or disconnected.
The Cistern
The cistern is the container for the water and also houses the filling and flush valves. Sometimes they sit on top of the toilet pan, and sometimes they are concealed/hidden.
24/7 Services
Our friendly, experienced engineers are available 24/7 to repair or replace toilet flushes in commercial or domestic situations. Working 24-hours means we can always fit your busy schedule.
EP24 is the first choice of many people and businesses in London, Ealing, Hillingdon and the surrounding areas.
Coverage Areas:
We are based in Ealing, but we cover West Ealing, Acton, Ashford, Barnes, Beaconsfield, Brentford, Chelsea, Chiswick, Egham, Feltham, Fulham, Greenford, Hammersmith, Hanwell, Hayes, Heathrow, Hillingdon, Hounslow, Ickenham, Isleworth, Iver, Kensington, Kew, Ladbroke Grove, Northolt, Notting Hill, Paddington, Perivale, Putney, Ruislip, Slough, Southall, Staines, Stanwell, Sudbury, Sunbury, Teddington, Twickenham, Uxbridge, Wandsworth, West Drayton, Windsor, Wraysbury all of the west London area, and the surrounding areas. Check the area map for more information.
We supply both businesses and residential customers in the London and surrounding areas - and as we are a local plumber we are never far from where you need us.
Please don't hesitate to get in touch on
07494 691 692
CIPHE Registered Engineers
CIPHE or the Chartered Institute of Plumbing and Heating Engineers was founded in 1906, and is the professional body for the UK plumbing and heating industry.
Our qualified specialised engineers work 24 hours day and night, 7 days a week, 365 days a year - so we are ready and able to help, no matter the size of the job. Work carried out by our engineers is fully insured and comes with 6 months warranty.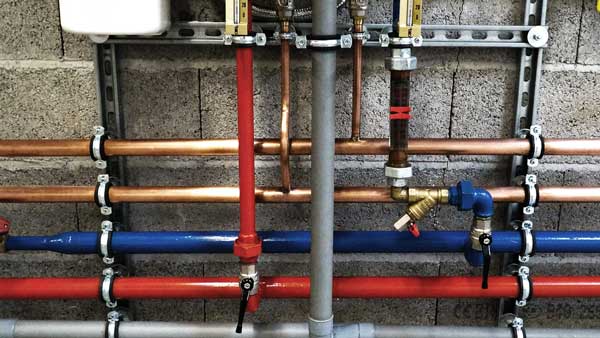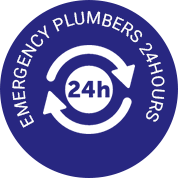 We know that when a boiler goes wrong, or something starts to leak it can be a stressful and unpleasant experience. That's why we are available 24 hours a day! Helping you get back on track.
Helping People 24/7
We understand what it's like, everyone works longer hours, commutes more and has less time in their busy schedule. We are here to help 24 hours a day so that we can help when you need us, and at a good time for you.
Don't hesitate to get in touch, day or night.