Bathroom Fitting and Installation, London.
EP24 have been providing complete bathroom installations of new bathrooms, and renovations of existing bathrooms for many years. Our customers rely on us for their plumbing emergencies and planned plumbing and renovation works.
We are trusted to provide the outstanding service they have come to expect from our 5-star reviews, and we always aim to exceed expectations.
There is no job too big or too small, as we can help with complete bathrooms, or smaller tasks such as toilet install, taps, shower install, or adding a shower pump for better water pressure. We can also help with plumbing emergencies such as blocked toilets, or sinks, boiler repairs, central heating Powerflush, and much much more.
Plumbing & Heating
Electrics
Tiling
Painting & Decorating
Carpentry
The complete service for your bathroom.
Complete Bathrooms renovations
Wet room conversions/renovations
Shower Rooms
WC & Toilets
New Bathroom Fitting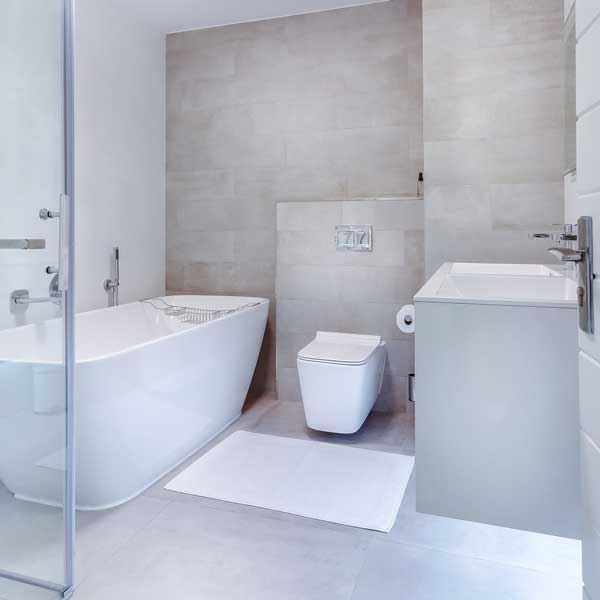 New bathroom installation is common when you have built an extension, or are changing the layout of the house. It might also be a new house, and you want to start from scratch.
Complete bathroom fitting can involve a lot of planning, but we are happy to help you bring your dream bathroom to reality.
We know that in space can be limited in London, which is why we try to make use of the available space incorporating your ideas with our skills and experience.
Bathroom Renovations
Bathroom renovations are when your existing bathroom needs a bit of TLC or modernisation. This is a great way to update a tired-looking bathroom with modern fixtures and fittings, and really make it your own.
EP24 offer the 5-star quality that our customers have come to expect from our services. So if you would like to talk to us or get a quote for high-quality bathroom installation services, including plumbing, tiling, electrical works, joinery and carpentry needed for the bathroom of your dreams, get in touch today.
Wet Rooms
Wet rooms are a popular alternative to a traditional bathroom and a great way to utilise limited space for a primary or secondary toilet/wet room, especially if you rarely use your bath.
A wet room is a fully waterproofed room that is usually tiled from wall to wall, with a slight gradient for drainage. The shower usually doesn't have a shower tray to give a more open spa-like feel at home—a truly luxurious bathroom.
Coverage Areas:
We are based in Ealing, but we cover West Ealing, Acton, Ashford, Barnes, Beaconsfield, Brentford, Chelsea, Chiswick, Egham, Feltham, Fulham, Greenford, Hammersmith, Hanwell, Hayes, Heathrow, Hillingdon, Hounslow, Ickenham, Isleworth, Iver, Kensington, Kew, Ladbroke Grove, Northolt, Notting Hill, Paddington, Perivale, Putney, Ruislip, Slough, Southall, Staines, Stanwell, Sudbury, Sunbury, Teddington, Twickenham, Uxbridge, Wandsworth, West Drayton, Windsor, Wraysbury all of the west London area, and the surrounding areas. Check the area map for more information.
We supply both businesses and residential customers in the London and surrounding areas - and as we are a local plumber we are never far from where you need us.
Please don't hesitate to get in touch on
07494 691 692
CIPHE Registered Engineers
CIPHE or the Chartered Institute of Plumbing and Heating Engineers was founded in 1906, and is the professional body for the UK plumbing and heating industry.
Our qualified specialised engineers work 24 hours day and night, 7 days a week, 365 days a year - so we are ready and able to help, no matter the size of the job. Work carried out by our engineers is fully insured and comes with 6 months warranty.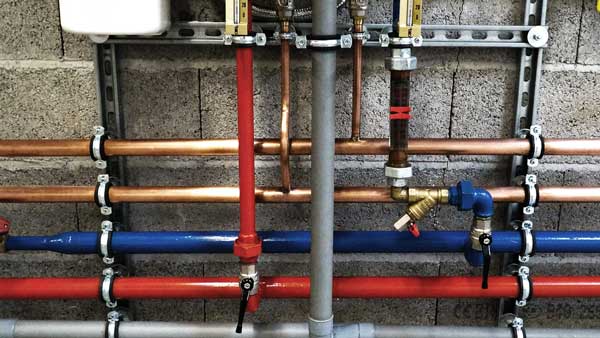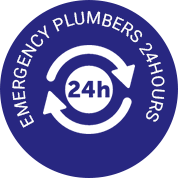 We know that when a boiler goes wrong, or something starts to leak it can be a stressful and unpleasant experience. That's why we are available 24 hours a day! Helping you get back on track.
Helping People 24/7
We understand what it's like, everyone works longer hours, commutes more and has less time in their busy schedule. We are here to help 24 hours a day so that we can help when you need us, and at a good time for you.
Don't hesitate to get in touch, day or night.