plumber 24 hours
Ashford
Emergency Plumbers 24 hours provides quality, reliable services to suit all types of jobs. Our talented operators work hard to offer 24 hour support in Ashford, Middlesex, so call us now for any planned or unplanned plumbing projects. We provide an extremely fast response to those unexpected emergencies because we know they can be upsetting. No matter the size of the job or time of day.
As a local plumber based in Ealing, we cover Ashford with our rapid response service. We also cover and the west London area and surrounding areas like Richmond. So if your area isn't listed here, ask for a quote as we are sure we can help.
Our engineers work 24 hours day and night, 7 days a week, 365 days a year. So our qualified plumbers are ready and able to help, no matter the size of the job. Work carried out by our engineers is fully insured and comes with 6 months warranty.

Ashford and surrounding area:
Postcodes: TW15
We supply both businesses and residential customers in the Ashford and surrounding areas - and as we are a local plumber we are never far from where you need us.
Please don't hesitate to get in touch on
07494 691 692
Local Area Info
Ashford is a town and suburb of London located almost entirely in the Surrey borough of Spelthorne, but with a small section lying within the London Borough of Hounslow. Mostly residential, Ashford is 13.5 miles (21.7 km) WSW of Charing Cross, London, forms part of the London commuter belt, with a minor stop on the Waterloo to Reading Line (which has two branch lines) and has a long commercial high street. It is centred 2.5 miles (4.0 km) south of London Heathrow Airport, to which a portion of its economy relates, including business premises relating to aviation and the distribution of air freight – the main cargo depot being next to an adjoining village, Stanwell.
More usually referred to as Ashford, Middlesex to distinguish it from the larger town of Ashford, Kent, since 1965 when Middlesex County Council was dissolved the town's wards are officially in Ashford, Surrey and for example the current railway services provider uses the present or past county variously throughout its stations and trains. A leading gymnastics club, HMP Bronzefield and one of the sites of Brooklands College are in the town. Ashford Hospital is narrowly within Stanwell and began as Ashford's workhouse. Ashford Common has a parade of shops and is a more residential ward that includes part of the Queen Mary Reservoir and all of its related water treatment works, which is contiguous with and subsidiary to the town itself.
Our plumbers cover the area with a 1-hour response, so get in touch for any plumbing emergencies. We are on hand to help local residents and businesses in the area.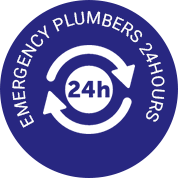 We know that when a boiler goes wrong, or something starts to leak it can be a stressful and unpleasant experience. That's why we are available 24 hours a day! Helping you get back on track.