Cold Water Storage Tank Installation & Repair in London, Ealing, Hillingdon
Your cold water storage tank is vital to keep water flowing through your home. If it needs to be repaired, replaced, or you need a new one installed for the first time - EP24 can help. We work across Ealing, Hillingdon and much of west London.
EP24 has friendly, expert engineers on hand 24-7 to help. A cold water storage tank is vital as it will usually supply cold water to the whole house for use in taps, showers, toilets, and the boiler. If the water tank is leaking or needs replacing, we can help get it fixed and up and running as soon as possible.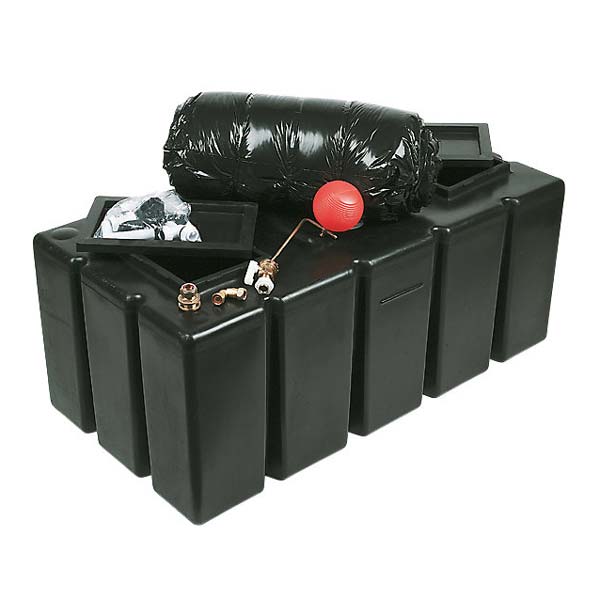 We offer domestic and commercial services, so whether you need help at home or your business, we are on hand 24 hours a day.
Some of the services we offer are listed below. They include replacement, maintenance, installation and leak repair.
Cold Water Tank Leak Repair
If your cold water tank is leaking at the connection or the pipes leading to it, it needs to be dealt with ASAP. If the tank itself is cracked, then it will likely need to be replaced. Over time, older tanks can become brittle and prone to cracking. The tank may also be filling constantly, and water may be visible pouring out of the overflow pipe, which can cost a lot in extra water bills, as it is like leaving a tap running.

Cold Water Tank Maintenance
Maintenance on the water tank can be similar to repair, but there isn't a specific problem you are aware of. It might just be that you have more general issues and would like us to check the tank is in good condition.
Many issues can arise from an old tank, including the lid not being fitted or fixed correctly and the water becoming contaminated.
Cold Water Tank Installation
If you are moving into a new house or need a water tank installed on a new-build property, we can help. Or if you have removed the old water tank and need help installing the new one. Whatever the case, we are happy to help, and our plumbing & heating engineers are on hand 24/7.
Cold Water Tank Replacement
Cold water tank replacement can be as simple as swapping an old tank for a new one, but it may be that you would like it moved, and extra pipe run. Or maybe you know that the tank is old and doesn't meet the newer WRAS specifications. No matter the task, we can help.
Common Issues:
No lid on the storage tank
The tank doesn't refill
Tank continuously fills with water coming from the overflow
The tank is old and made from an unsuitable material
Too much water and low turnover
Is my cold water tank suitable?
The DWI provides a checklist to see if your tank is in good condition and suitable for drinking water. http://www.dwi.gov.uk. If you use your tank for your drinking water, it should meet the following specifications:
The water tank should be made of approved materials such as plastic (polyethylene) with a close-fitting cover. Look for the WRAS Approved Product logo.
The tank should not be too big to ensure the tank's water is replenished frequently with fresh water.
You should perform visual checks to ensure there has not been a build-up of scale or deposits on the tank floor and the lid and screens are securely in place.
In public buildings, workplaces, health care premises and social housing, all water tanks will be checked and cleaned as part of the arrangements that must be in place for legionella control purposes. If you are renting your property privately, then your landlord is responsible for these checks.
More information can be found here: https://cdn.dwi.gov.uk/wp-content/uploads/2020/09/23151709/tanks.pdf
Domestic Services
Our 24-hour domestic install or repair service means we can install your water tank whenever is convenient for you, no matter your work schedule.
Commercial Services
Our 24-hour commercial install or repair service means that we can install your water tank at a point that will cause the least disruption to your business.
Coverage Areas:
We are based in Ealing, but we cover West Ealing, Acton, Ashford, Barnes, Beaconsfield, Brentford, Chelsea, Chiswick, Egham, Feltham, Fulham, Greenford, Hammersmith, Hanwell, Hayes, Heathrow, Hillingdon, Hounslow, Ickenham, Isleworth, Iver, Kensington, Kew, Ladbroke Grove, Northolt, Notting Hill, Paddington, Perivale, Putney, Ruislip, Slough, Southall, Staines, Stanwell, Sudbury, Sunbury, Teddington, Twickenham, Uxbridge, Wandsworth, West Drayton, Windsor, Wraysbury all of the west London area, and the surrounding areas. Check the area map for more information.
We supply both businesses and residential customers in the London and surrounding areas - and as we are a local plumber we are never far from where you need us.
Please don't hesitate to get in touch on
07494 691 692
CIPHE Registered Engineers
CIPHE or the Chartered Institute of Plumbing and Heating Engineers was founded in 1906, and is the professional body for the UK plumbing and heating industry.
Our qualified specialised engineers work 24 hours day and night, 7 days a week, 365 days a year - so we are ready and able to help, no matter the size of the job. Work carried out by our engineers is fully insured and comes with 6 months warranty.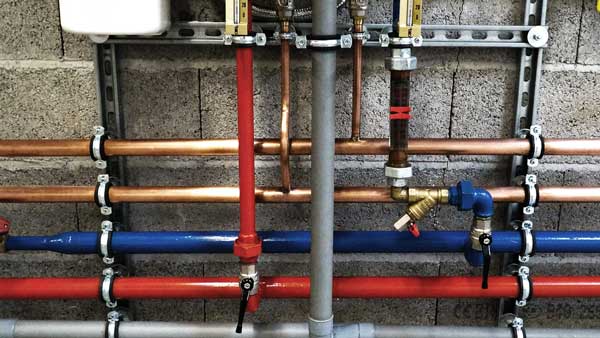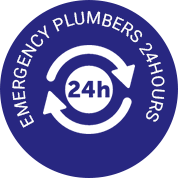 We know that when a boiler goes wrong, or something starts to leak it can be a stressful and unpleasant experience. That's why we are available 24 hours a day! Helping you get back on track.
Helping People 24/7
We understand what it's like, everyone works longer hours, commutes more and has less time in their busy schedule. We are here to help 24 hours a day so that we can help when you need us, and at a good time for you.
Don't hesitate to get in touch, day or night.