plumber 24 hours
Ickenham
Emergency Plumbers 24 hours provides quality, reliable services to suit all types of jobs. Our talented operators work hard to offer 24 hour support in Ickenham, so call us now for any planned or unplanned plumbing projects. We provide an extremely fast response to those unexpected emergencies because we know they can be upsetting. No matter the size of the job or time of day.
As a local plumber based in Ealing, we cover Ickenham with our rapid response service. We also cover and the west London area and surrounding areas like Richmond. So if your area isn't listed here, ask for a quote as we are sure we can help.
Our engineers work 24 hours day and night, 7 days a week, 365 days a year. So our qualified plumbers are ready and able to help, no matter the size of the job. Work carried out by our engineers is fully insured and comes with 6 months warranty.

Ickenham and surrounding area:
Postcodes: UB10
We supply both businesses and residential customers in the Ickenham and surrounding areas - and as we are a local plumber we are never far from where you need us.
Please don't hesitate to get in touch on
07494 691 692
Local Area Info
Ickenham is a suburban area centred on an old village in Greater London, part of the London Borough of Hillingdon. While no major historical events have taken place in Ickenham, settlements dating back to the Roman occupation of Britain have been discovered during archaeological surveys, and the area appears in the Domesday Book. Buildings from the 14th, 15th and 16th centuries remain standing and have been restored in recent years.
The village was originally split into four manors, which became two: Ickenham and Swakeleys. The old manorial home of Swakeleys, a 17th-century Jacobean mansion Swakeleys House still stands, and much of the Swakeleys estate was sold for housing in the 1920s. Ickenham's manorial home, Manor Farm, now forms part of Long Lane Farm. A military station, RAF West Ruislip, was opened in 1917. Its final use was for the Navy Exchange of the U.S. Naval Activities, United Kingdom command between 1975 and 2006.

According to the 1901 Census, Ickenham at that time had a population of 329, which by the 2001 Census had reached 9,933, although census figures show a marked population decline during the 1960s and 1970s. By the 2011 Census, the population had reached 10,387. When Ickenham obtained a railway station on the Metropolitan Railway's line between Harrow and Uxbridge, it brought with it a rail link to London. A great deal of residential development commenced in the village and it gradually became part of the London commuter belt. Ickenham expanded with the sale and development of much of the Swakeleys estate in 1922 and became part of what was later termed "Metro-land".
Our plumbers cover the area with a 1-hour response, so get in touch for any plumbing emergencies. We are on hand to help local residents and businesses in the area.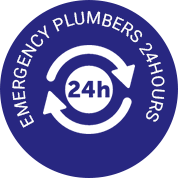 We know that when a boiler goes wrong, or something starts to leak it can be a stressful and unpleasant experience. That's why we are available 24 hours a day! Helping you get back on track.