24-hour Frozen & burst pipe Repair , Ealing & London
During the winter, as the temperature falls, our house's pipes are a lot more likely to freeze. And as the temperature rises again, the pipe may crack or burst. That's why we offer a 24-hour emergency plumbing service for your home or commercial property.
How can we help?
Frozen Pipes
Frozen pipes are pretty common in the winter, especially the boiler condensate pipe. The boiler condensing pipe is especially prone because it is relatively small in diameter. And though a frozen condensate pipe might not cause as much damage as an internal pipe if it leaks, it can cause the boiler to shut off if it freezes. And if the weather is cold enough to freeze your pipes, you definitely don't want your boiler to stop working.
Not only do we have the best methods to get pipes unfrozen and get you back up and running ASAP, but we can also help if the unthinkable happens and a frozen pipe turns into a burst pipe.
How to Diagnose Frozen Pipes
Pipes will usually be coated in frost if they are frozen. The water from your taps may also slow down to a trickle, or the boiler may start to show signs of struggling.
What can you do to help?
It depends on the pipe that's frozen. If your taps do not have running water, then it's a good idea to leave the tap open. This will help if the water continues to freeze and expand. It will mean there is somewhere for the water to go as it expands.
Burst Pipes
When water freezes and turns to ice, it expands and puts a lot of pressure on the pipes. Try placing a can of fizzy drink in the freezer for a nice little experiment. Even a can designed to hold high-pressure drinks can't handle it. And the same thing happens in frozen pipes.
What's more - as metal gets cold, it shrinks, and when it gets hot again, it expands. So even if the pipes don't freeze, if they get cold enough, the sudden rush of hot water through them can cause them to expand too quickly and become weak. Or even break/burst.
That's why you must seek some professional advice on how to thaw your frozen pipes without causing damage. But if they do burst, we are on hand 24/7 to help. You never know when a burst pipe might try and ruin your day, which is why we provide a 24-hour service.
Things you can do
Check your pipes when the temperature rises, especially in cold places, such as the loft, garage or external. Are there any visible signs of a leak, such as water damage or dripping?
Locate your stop tap, which may be under your kitchen sink and turn the water off.
Soak up the escaping water with towels or put down trays, buckets, or bowls.
Turn off your heating, and open all your taps to drain the system.
If there is any water near your electrics, be sure to switch them off at the mains. And move as much away from the leaks as you can to prevent further damage.
Commercial & Domestic Tap Repair
We offer commercial and domestic services, so we are always happy to help, whether at home or in your shop, restaurant, or other commercial property.
24/7 Services
Our friendly, experienced engineers are available 24/7 to repair your dripping or leaking tap in commercial or domestic situations. Working 24-hours means we can always fit your busy schedule.
EP24 is the first choice of many people and businesses in London, Ealing, Hillingdon and the surrounding areas.
Coverage Areas:
We are based in Ealing, but we cover West Ealing, Acton, Ashford, Barnes, Beaconsfield, Brentford, Chelsea, Chiswick, Egham, Feltham, Fulham, Greenford, Hammersmith, Hanwell, Hayes, Heathrow, Hillingdon, Hounslow, Ickenham, Isleworth, Iver, Kensington, Kew, Ladbroke Grove, Northolt, Notting Hill, Paddington, Perivale, Putney, Ruislip, Slough, Southall, Staines, Stanwell, Sudbury, Sunbury, Teddington, Twickenham, Uxbridge, Wandsworth, West Drayton, Windsor, Wraysbury all of the west London area, and the surrounding areas. Check the area map for more information.
We supply both businesses and residential customers in the London and surrounding areas - and as we are a local plumber we are never far from where you need us.
Please don't hesitate to get in touch on
07494 691 692
CIPHE Registered Engineers
CIPHE or the Chartered Institute of Plumbing and Heating Engineers was founded in 1906, and is the professional body for the UK plumbing and heating industry.
Our qualified specialised engineers work 24 hours day and night, 7 days a week, 365 days a year - so we are ready and able to help, no matter the size of the job. Work carried out by our engineers is fully insured and comes with 6 months warranty.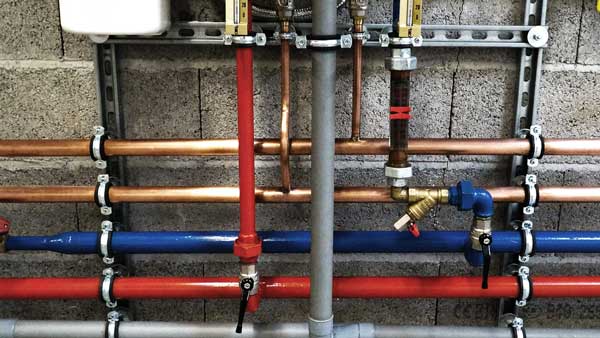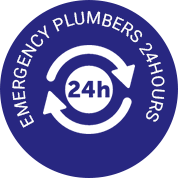 We know that when a boiler goes wrong, or something starts to leak it can be a stressful and unpleasant experience. That's why we are available 24 hours a day! Helping you get back on track.
Helping People 24/7
We understand what it's like, everyone works longer hours, commutes more and has less time in their busy schedule. We are here to help 24 hours a day so that we can help when you need us, and at a good time for you.
Don't hesitate to get in touch, day or night.