plumber 24 hours
Ealing W5 and the borough
Emergency Plumbers 24 hours provides quality, reliable services to suit all types of jobs. Our operators work closely to deliver 24 hour care in Ealing, so call us now! We provide a rapid response to those unexpected emergencies - no matter the size of the job or time of day. We are a local plumber based in Ealing, but we cover West Ealing, Acton, Hanwell, Hillingdon, all of the west London area, and the surrounding areas like Richmond. Our qualified specialised engineers work 24 hours day and night, 7 days a week, 365 days a year - so we are ready and able to help, no matter the size of the job. Work carried out by our engineers is fully insured and comes with 6 months warranty.
Are you looking for a reliable plumber In Ealing?
We should be your first choice when looking for a reliable, certified plumber in Ealing W5, across the borough, West Ealing, and the surrounding areas.
With many years experience offering a 24-hour emergency response, we are experienced enough to tackle any plumbing and heating job, with the utmost care and attention, while being careful and respectful of your home or business premises while undertaking the work.
EP24 are ready to respond to any plumbing and heating issue, big or small, whether planned or an emergency, our local team of highly experienced CIPHE certified plumbers in Ealing, are on call 365 days a year.
Surrounding area:
Postcodes: HA, NW, UB, W
Full List: HA0, NW10, UB1, UB2, UB5, UB6, W3, W4, W5, W7, W13
We supply both businesses and residential customers in the local and surrounding areas - and as we are a local plumber we are never far from where you need us.
Please don't hesitate to get in touch on
07494 691 692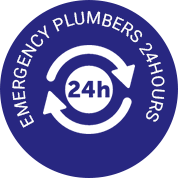 We know that when a boiler goes wrong, or something starts to leak it can be a stressful and unpleasant experience. That's why we are available 24 hours a day! Helping you get back on track.