Saniflo Macerator Install, Repair, Replace in Ealing & London
You may have heard of a Saniflo (often called Saniflow), but you may not be sure what it does or how it could help in your situation. Below we look at the benefits of a Saniflo/Macerator and how to choose the right one for you. We are here to install, repair, or replace your Saniflo units or macerators 24 hours a day - 7 days a week across Ealing and much of London.
What is a Saniflo Macerator?
Saniflo is a brand name for a macerator unit - a device designed to help with installing toilets when they are further from the soil pipe. Saniflo units or macerators are typically used in extensions, basement bathrooms, loft extensions, annexes, etc.
But how do macerators work?
They are a compact unit that takes wastewater away from toilets. The macerator uses a cutting blade to grind the waste into pulp for discharge through 'small bore' pipework to a drainage pipe. What is the benefit of that? It means that you only need to drill a small hole through walls for the pipework, which is much easier than larger holes.
Not only that, but most toilets are gravity-based systems, so the pressure needed to flush the wastewater only works if it is above the drain. What happens when a basement toilet can't be connected to the soil pipe below the toilet? It would be best if you had a macerator.
Some Saniflo units (or Saniflows) often discharge waste through pipes of 32mm, and even down to 28 or 22mm, making them much easier to install than standard 100mm/4inch toilet pipes.
But macerators don't only work for Toilets. If you also want to install a basin, shower and other appliances away from the waste pipe, you will need a way to pump that water to where it needs to go. Some macerators can have multiple inlets, allowing the toilet/WC and the basin and shower to pump water effectively to the waste pipes. Meaning you are free to install a shower room, ensuite, basement bathroom, or annexe almost anywhere you want.
What types of Saniflow Macerators are there, and which do I need?
As with most products, there is a range of options at different price points and varying specifications. So sometimes, choosing the right one can be overwhelming. There are a few things to look out for when selecting the best macerator for you. The Saniflo range goes from small units to large, for one toilet to whole bathrooms.
Pump Power
Most macerators will have a pump rating usually stated as the distance they can pump waste material vertically and horizontally—for example, 4m vertical 50m horizontal. Pump power is pretty straightforward but essential to note when selecting your Saniflo. Emergency Plumbers 24 Hours can help.
How many inlets/fixtures it can handle
If the Saniflo macerator has one inlet, it will be for one toilet only, whereas if it has two, it could be for a bathroom and a basin. You don't want to buy one for a toilet only if you need it for multiple fixtures.
If you check the specifications, it will say what the macerator can be used for, i.e. WC/Toilet only, WC & basin, WC & Basin & Shower etc.
Greywater or blackwater?
"Blackwater can contain faeces, urine, water and toilet paper from flush toilets. Blackwater is distinguished from greywater, which comes from sinks, baths, washing machines, and other kitchen appliances apart from toilets. Greywater results from washing food, clothing, dishes, as well as from showering or bathing." - Source Wikipedia.
Saniflo Repair
Our qualified, friendly engineers are on hand 24/7 for Saniflo repairs. We know that a toilet or shower is vital, and you may need a Saniflo repair outside of business hours, which is why we provide a 24-hour plumbing services and always at a fair price.
24/7 Services
Our friendly, experienced engineers are available 24/7 to repair your dripping or leaking tap in commercial or domestic situations. Working 24-hours means we can always fit your busy schedule. Call now for a fixed price quote.
EP24 is the first choice of many people and businesses in London, Ealing, Hillingdon and the surrounding areas.
Coverage Areas:
We are based in Ealing, but we cover West Ealing, Acton, Ashford, Barnes, Beaconsfield, Brentford, Chelsea, Chiswick, Egham, Feltham, Fulham, Greenford, Hammersmith, Hanwell, Hayes, Heathrow, Hillingdon, Hounslow, Ickenham, Isleworth, Iver, Kensington, Kew, Ladbroke Grove, Northolt, Notting Hill, Paddington, Perivale, Putney, Ruislip, Slough, Southall, Staines, Stanwell, Sudbury, Sunbury, Teddington, Twickenham, Uxbridge, Wandsworth, West Drayton, Windsor, Wraysbury all of the west London area, and the surrounding areas. Check the area map for more information.
We supply both businesses and residential customers in the London and surrounding areas - and as we are a local plumber we are never far from where you need us.
Please don't hesitate to get in touch on
07494 691 692
CIPHE Registered Engineers
CIPHE or the Chartered Institute of Plumbing and Heating Engineers was founded in 1906, and is the professional body for the UK plumbing and heating industry.
Our qualified specialised engineers work 24 hours day and night, 7 days a week, 365 days a year - so we are ready and able to help, no matter the size of the job. Work carried out by our engineers is fully insured and comes with 6 months warranty.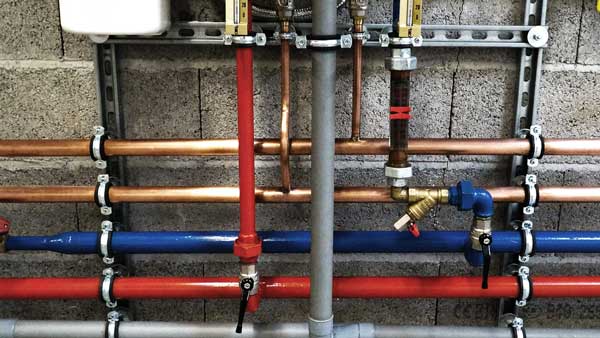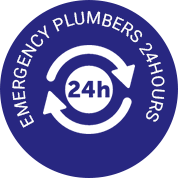 We know that when a boiler goes wrong, or something starts to leak it can be a stressful and unpleasant experience. That's why we are available 24 hours a day! Helping you get back on track.
Helping People 24/7
We understand what it's like, everyone works longer hours, commutes more and has less time in their busy schedule. We are here to help 24 hours a day so that we can help when you need us, and at a good time for you.
Don't hesitate to get in touch, day or night.