plumber 24 hours
Northolt
Emergency Plumbers 24 hours provides quality, reliable services to suit all types of jobs. Our talented operators work hard to offer 24 hour support in Northolt, so call us now for any planned or unplanned plumbing projects. We provide an extremely fast response to those unexpected emergencies because we know they can be upsetting. No matter the size of the job or time of day.
As a local plumber based in Ealing, we cover Northolt with our rapid response service. We also cover and the west London area and surrounding areas like Richmond. So if your area isn't listed here, ask for a quote as we are sure we can help.
Our engineers work 24 hours day and night, 7 days a week, 365 days a year. So our qualified plumbers are ready and able to help, no matter the size of the job. Work carried out by our engineers is fully insured and comes with 6 months warranty.

Northolt and surrounding area:
Postcodes: UB5
We supply both businesses and residential customers in the Northolt and surrounding areas - and as we are a local plumber we are never far from where you need us.
Please don't hesitate to get in touch on
07494 691 692
Local Area Info
Northolt is a town in north west London, England, 11 miles (17.7 km) west-northwest of Charing Cross and within the London Borough of Ealing, England. Essentially a suburban development, a feature is the Grand Union Canal, as is the A 40 road and a history of pony racing.
The settlement of Northolt is located in the ancient county of Middlesex (now part of Greater London) and is mentioned in the Domesday Book as being held by Geoffrey de Mandeville, and archaeological evidence suggests that there was a Saxon village at the location from the 8th century onwards. The medieval village had its origins in the Saxon period. Up to late Victorian times, the area was rural with predominantly arable crops being grown. The fourteenth century Northolt Manor existed behind the present Court Farm Road and was excavated from 1950 onwards. A barn constructed in the area in 1595 can now be seen in the Chiltern Open Air Museum. In the early part of the 18th century farmland was enclosed in order to provide hay for the City of London, alongside more traditional crops such as peas and beans.

Our plumbers cover the area with a 1-hour response, so get in touch for any plumbing emergencies. We are on hand to help local residents and businesses in the area.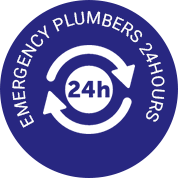 We know that when a boiler goes wrong, or something starts to leak it can be a stressful and unpleasant experience. That's why we are available 24 hours a day! Helping you get back on track.