Boiler Repair & Servicing, London, Ealing, Hillingdon
Planned and emergency boiler repair, maintenance and servicing. 24 hours a day. That's how we can help you.
We also offer boiler installations. Check out our boiler installation page
We will be able to repair any boiler unless it isn't cost-effective to do so. In the event the boiler would be more expensive to repair than replace, we will advise you on a suitable product to replace your broken boiler.
Jump to section:
We will discuss options with you once we have inspected the boiler to ascertain what the issues are with the boiler. We will discuss the boiler repair/replacement costs with you to find the best solution for your situation.
We are based in Ealing, west London, and offer affordable, 24 hour boiler servicing in the surrounding areas. Check our coverage area
Boiler Manufacturers

We work with all boiler types, including those listed below. We link to their websites if you want more information on each manufacturer. We can carry out a boiler repair on brands that aren't listed here, simply state the boiler brand when you contact us.
Baxi, Glow Worm, ideal, Potterton, Vaillant, Viessmann, Worcester.
Baxi Boiler Repair, Servicing & Maintenance
Our fully trained engineers are ready to carry out Baxi boiler servicing or maintenance 24 hours a day, 365 days a year. We will strive to repair any Baxi boiler unless it isn't cost-effective to do so. In the event the boiler would be more expensive to repair than replace, we will advise you on a suitable product to replace your broken boiler. Check out the Baxi website for more.
Glow Worm
Glow-worm is one of the leading heating manufacturers in the UK and has been producing boilers for over 80 years in Derbyshire. They first started producing boilers in1934 at the Derwent Foundry in Derbyshire. In 2001 Glow Worm was bought by the Vaillant Group, making is part of Europe's second-largest heating company. Visit the Glow Worm website for more.
Ideal Boilers
Ideal boilers have been around since the 1920s and is still one of the most prominent UK boiler companies. Visit their website for more.
Potterton Boilers
Potterton is a UK manufacturer that has been making boilers since 1850. Over seven million homes are kept warm by Potterton boilers. Potterton is a Baxi brand. Check out the Potterton website here.
Vaillant Boiler Repair London
Our fully trained engineers are ready to carry out Vaillant boiler servicing or maintenance 24 hours a day, 365 days a year. We will strive to repair any Vaillant boiler unless it isn't cost-effective to do so. In the event the boiler would be more expensive to repair than replace, we will advise you on a suitable product to replace your broken boiler.
More information on the Vaillant website.
Viessmann Boiler Repair
Viessmann has celebrated 100 years, and The Viessmann Group is one of the leading international manufacturers of domestic and commercial heating, cooling, hot water and energy products. Besides boilers, they also produce things like solar panels. Check out the Veissmann website for more info.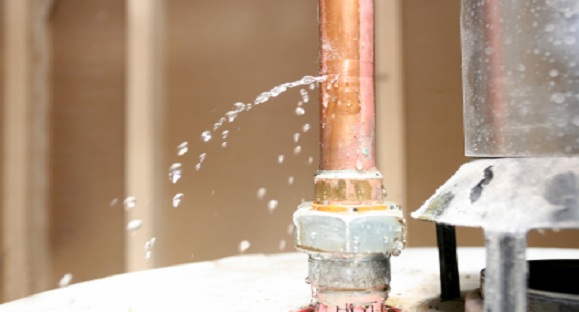 Common Boiler Issues
Banging whistling gurgling noises coming from the boiler
A noisy boiler can be worrying, and even a little scary. However, a noisy boiler is a fairly common issue. The type of noises coming from your boiler will help identify the problem. A noisy boiler is usually the result of one of the following issues; low water pressure, air in the system, a faulty pump, or a sign of kettling - which can be more serious. Kettling occurs because of a build-up of limescale in the central heating system (see our kettling section for more information).
Boiler switching itself off
When a boiler switches itself off, there could be a blockage in the system that is restricting water flow, and therefore causing low pressure in the system. Your boiler may benefit from a Powerflush in this situation. The pump could also be faulty, and consequently, it isn't circulating the water. refer to your boiler's manual, or call us for assistance 24/7.
Frozen condensation pipes
All boilers heat water as their main function, a bit like a kettle. The steam that they generate has to go somewhere; otherwise, the pressure in your boiler will increase. The steam is allowed to leave the boiler through the condensate pipe - a small pipe that allows the steam produced to escape safely and turn to water as it cools. In the seasonal, cold conditions that we can experience in the UK, it is common for the water to freeze and cause a blockage in this pipe.
Intermittent heat & hot water
If your boiler is having issues with heat and hot water, it can be caused by many problems that are best diagnosed by a heating engineer. These can be issues caused by a broken thermostat, low water levels, faulty motorised valves, airlocks, broken diaphragms, faulty motorised valves, and more. It is a good idea to get an expert to diagnose the problem for your safety.
Kettling
Kettling is the term given to the loud banging noises that may come from your boiler. It can be quite scary when you hear your boiler making loud, unusual noises. However, there's no need to panic; it isn't going to explode. But you should fix the problem before the boiler breaks beyond repair. Boiler kettling is usually the result of the mineral deposits left behind in the tank due to hard water, such as limescale. Most homes have some level of hard water in their plumbing supply, but it could be higher than usual in your pipes. - Kettling can be a costly issue for a boiler, as it will likely shorten your boiler's lifespan if it goes untreated. We advise you to call us as soon as possible so our experts can help with your central heating. An engineer can Powerflush your system, or drain the system and remove the unwanted substances.
Leaking
A boiler leak can happen for several reasons. A leak in the central heating system could also cause issues such as low boiler pressure and water damage to the surrounding area of the leak, (check out our leak detection services). If the leak is coming from the boiler itself, then there could be a damaged internal component such as a pump seal or pressure valve. If the leak is around your pipes or water tank, then the fitting may have corroded due to incorrect installation of the boiler. We will diagnose and walk you through your options to repair or replace your boiler.
Low boiler pressure
this may be displayed on the built-in pressure gauge. Low pressure can impede your boiler's performance. Many things can cause low boiler pressure, but often it is caused by a leak in your system, faulty pressure relief valve, or radiators needing bleeding.
Pilot light keeps switching off
Gas boilers have a pilot light that stays lit under your boiler. The pilot light, can in some situations turn off - this might be caused by the gas supply not being able to reach your boiler. First, you should check other gas appliances, such as an oven or hob, to make sure it isn't the gas supply. If the gas supply is ok, then the gas boiler may have a faulty thermocouple. We highly recommend contacting an engineer to help you rectify the issue safely and correctly.
Radiators not heating up
Cold patches in radiators is fairly common and is often due to the build-up of sludge or air trapped in the system. If the top of the radiator remains cold, it is likely due to trapped air, like a bubble in the radiator and you'll need to bleed the radiator.
Unreliable thermostat
Thermostats may lose accuracy over time, or become damaged or broken. In this case, you will see intermittent temperature fluctuations, or perhaps it won't work at all - temperature may be stuck at a certain setting, or not come on at all. Thermostats are relatively inexpensive (unless they are a smart thermostat) and it is usually cheaper to replace rather than fix the faulty thermostat. First, you need to diagnose if the thermostat is the cause of your issue, and that's where we can help.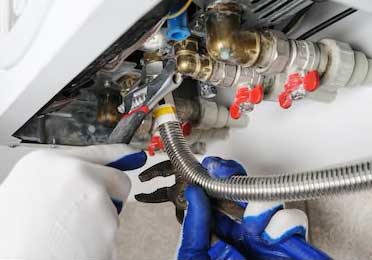 CIPHE Registered Plumber
CIPHE or the Chartered Institute of Plumbing and Heating Engineers was founded in 1906, and is the professional body for the UK plumbing and heating industry.
Our qualified specialised engineers work 24 hours day and night, 7 days a week, 365 days a year - so we are ready and able to help, no matter the size of the job. We can service your boiler, and carry out your boiler repair or maintenace 24 hours a day 7 days a week, so we can always work around your schedule. Work carried out by our engineers is fully insured and comes with 6 months warranty.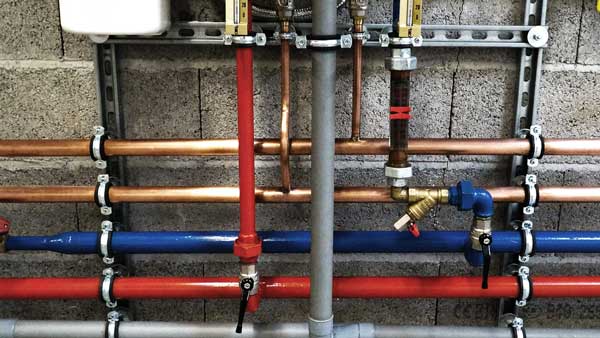 Boiler Repair & Service Covereage Areas:
We are based in Ealing, but we cover West Ealing, Acton, Ashford, Barnes, Beaconsfield, Brentford, Chelsea, Chiswick, Egham, Feltham, Fulham, Greenford, Hammersmith, Hanwell, Hayes, Heathrow, Hillingdon, Hounslow, Ickenham, Isleworth, Iver, Kensington, Kew, Ladbroke Grove, Northolt, Notting Hill, Paddington, Perivale, Putney, Ruislip, Slough, Southall, Staines, Stanwell, Sudbury, Sunbury, Teddington, Twickenham, Uxbridge, Wandsworth, West Drayton, Windsor, Wraysbury all of the west London area, and the surrounding areas. Check the area map for more information.
We supply both businesses and residential customers in London and surrounding areas with our boiler repair services - and as we are a local plumber we are never far from where you need us.
Please don't hesitate to get in touch on
07494 691 692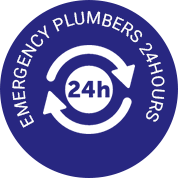 We know that when a boiler goes wrong, or something starts to leak it can be a stressful and unpleasant experience. That's why we are available 24 hours a day! Helping you get back on track.
Helping People 24/7
We understand what it's like, everyone works longer hours, commutes more and has less time in their busy schedule. We are here to help 24 hours a day so that we can help when you need us, and at a good time for you.
Don't hesitate to get in touch, day or night.