plumber 24 hours
Notting Hill
Emergency Plumbers 24 hours provides quality, reliable services to suit all types of jobs. Our talented operators work hard to offer 24 hour support in Notting Hill, so call us now for any planned or unplanned plumbing projects. We provide an extremely fast response to those unexpected emergencies because we know they can be upsetting. No matter the size of the job or time of day.
As an emergency response local plumber, we cover Notting Hill with our rapid response service. We also cover the west London and surrounding areas. So if your area isn't listed here, ask for a quote as we are sure we can help.
Our engineers work 24 hours day and night, 7 days a week, 365 days a year. So our qualified plumbers are ready and able to help, no matter the size of the job. Work carried out by our engineers is fully insured and comes with 6 months warranty.

Notting Hill and surrounding area:
Postcodes: W2 W11
We supply both businesses and residential customers in the Notting Hill and surrounding areas - and as we are a local plumber we are never far from where you need us.
Please don't hesitate to get in touch on
07494 691 692
Local Area Info
Notting Hill is an affluent district in North-west London, located north of Kensington within the Royal Borough of Kensington & Chelsea. Notting Hill is known for being a cosmopolitan neighbourhood, hosting the annual Notting Hill Carnival and Portobello Road Market.
Very run-down until the 1980s, Notting Hill now has a contemporary reputation as an affluent and fashionable area; known for attractive terraces of large Victorian townhouses, and high-end shopping and restaurants (particularly around Westbourne Grove and Clarendon Cross). A Daily Telegraph article in 2004 used the phrase the 'Notting Hill Set' to refer to a group of emerging Conservative politicians, such as David Cameron and George Osborne, who would become respectively Prime Minister and Chancellor of the Exchequer and were once based in Notting Hill.
The origin of the name "Notting Hill" is uncertain though an early version appears in the Patent Rolls of 1356 as Knottynghull, while an 1878 text, Old and New London, reports that the name derives from a manor in Kensington called "Knotting-Bernes,", "Knutting-Barnes," or "Nutting-barns", and goes on to quote from a court record during Henry VIII's reign that "the manor called Notingbarons, alias Kensington, in the parish of Paddington, was held of the Abbot of Westminster." For years, it was thought to be a link with Canute, but it is now thought likely that the "Nott" section of the name is derived from the Saxon personal name Cnotta,[10] with the "ing" part generally accepted as coming from the Saxon for a group or settlement of people.
Our recommended plumbers (see reviews below) cover the area with a 1-hour response, so get in touch for any plumbing emergencies. We are on hand to help local residents and businesses in the area.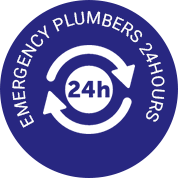 We know that when a boiler goes wrong, or something starts to leak it can be a stressful and unpleasant experience. That's why we are available 24 hours a day! Helping you get back on track.