Hot water cylinder installation, London
Hot water cylinders are a common component of a central heating system, and important for everyday use as they store heated water in a large tank, ready for use. They are also usually an active part of the central heating system, where water can heat when passed through pipes that go into the tank and are heated by the surrounding hot water.
Our team of friendly, knowledgable, heating engineers work 24/7 to help you with all your plumbing needs. This is so that we can fit around any schedule.
Types of Hot Water Cylinders
There are two types of hot water cylinders; vented and unvented. Both types of cylinders are designed to store hot water and supply it to your property, but both types do it in slightly different ways. We discuss the similarities and differences below.
Vented Cylinders
Vented cylinders were around first, and are the more traditional option. If you have an older boiler (or property), you're most likely to have a vented cylinder.
Vented cylinders are also called gravity-fed systems, as they require a cold water tank - usually in the loft - to feed cold water into the cylinder and to the rest of the home.
Pros
Usually cheaper to install and maintain.
If you temporarily lose mains water supply, you will still have water in the cold water tank.
More even water pressure if the mains pressure in your area is low.
Cons
Requires a large cold-water storage tank in the loft - which takes up space.
The water pressure in your home is dependant on the height of the cold water tank as it is gravity-fed. Therefore the taps and showers upstairs will be lower pressure than the ones downstairs.
Vented cylinders rarely deliver the water pressure of an unvented system (unless mains pressure is low). Which means many people opt for a mains boost pump, or a shower-pump to increase water pressure.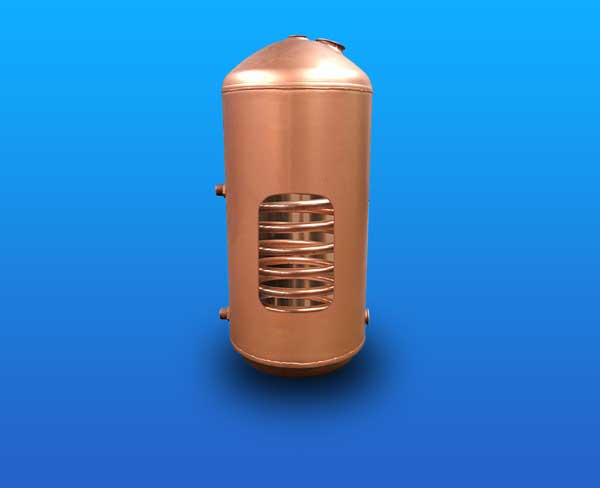 Unvented Cylinders
Unvented cylinders are different in a few ways; firstly they don't require a cold water storage tank in the loft. Instead, the sealed hot water cylinder is fed directly by the mains water supply.
With an unvented cylinder, the water pressure is kept high by the incoming water supply and the water is heated directly by either immersion heater elements or by an external heat source such as a boiler.
This design means that when an outlet (tap, shower) is used, the water is sent to the open outlet at mains pressure - far higher than a gravity-fed system.
The other noticeable difference between unvented and vented cylinder is that a vented cylinder needs an expansion vessel to allow the heated water to expand into the unit as it is heated.
Pros
Usually better water pressure, as water flows at mains pressure.
No cold-water storage tank required, which saves space in the loft.
Doesn't rely on gravity-fed design, so can be installed almost anywhere in the property.
A completely sealed system which reduces the risk of contamination.
Can be quieter if you can hear the cold water storage when it's filling.
Cons
More modern, and slightly more complicated technology, means they can be more expensive to install and maintain.
Unvented cylinders may not be compatible with some modern power showers and mixers.
Linked directly to the mains, so if the mains is turned off, you have no hot water.
Direct Vs Indirect Hot Water Cylinders
The other term you may have heard is direct or indirect cylinders. But what does that actually mean?
An electric immersion element heats a 'direct' cylinder, whereas an external boiler heats an indirect one.
Direct
An immersion element within the tank heats the potable (clean/usable) water directly. Common in places that don't have radiators on a central heating system.
Indirect
With indirect cylinders, the boiler heats water that is sent around a coil within the hot water cylinder. This coil heats the water potable water in the cylinder, but never mixes with it.
The water in the cylinder is used for hot taps, showers etc., but the water in the coil is sent to the radiators to heat the home. It's a simple but effective way to use one thing for two solutions.
Coverage Areas:
We are based in Ealing, but we cover West Ealing, Acton, Ashford, Barnes, Beaconsfield, Brentford, Chelsea, Chiswick, Egham, Feltham, Fulham, Greenford, Hammersmith, Hanwell, Hayes, Heathrow, Hillingdon, Hounslow, Ickenham, Isleworth, Iver, Kensington, Kew, Ladbroke Grove, Northolt, Notting Hill, Paddington, Perivale, Putney, Ruislip, Slough, Southall, Staines, Stanwell, Sudbury, Sunbury, Teddington, Twickenham, Uxbridge, Wandsworth, West Drayton, Windsor, Wraysbury all of the west London area, and the surrounding areas. Check the area map for more information.
We supply both businesses and residential customers in the London and surrounding areas - and as we are a local plumber we are never far from where you need us.
Please don't hesitate to get in touch on
07494 691 692
CIPHE Registered Engineers
CIPHE or the Chartered Institute of Plumbing and Heating Engineers was founded in 1906, and is the professional body for the UK plumbing and heating industry.
Our qualified specialised engineers work 24 hours day and night, 7 days a week, 365 days a year - so we are ready and able to help, no matter the size of the job. Work carried out by our engineers is fully insured and comes with 6 months warranty.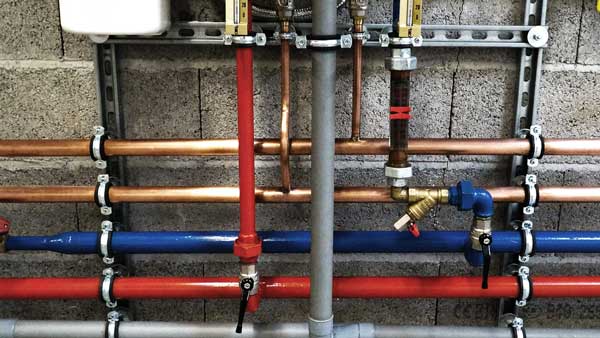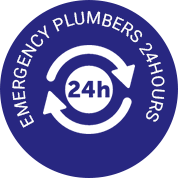 We know that when a boiler goes wrong, or something starts to leak it can be a stressful and unpleasant experience. That's why we are available 24 hours a day! Helping you get back on track.
Helping People 24/7
We understand what it's like, everyone works longer hours, commutes more and has less time in their busy schedule. We are here to help 24 hours a day so that we can help when you need us, and at a good time for you.
Don't hesitate to get in touch, day or night.