plumber 24 hours
Ruislip
Emergency Plumbers 24 hours provides quality, reliable services to suit all types of jobs. Our talented operators work hard to offer 24 hour support in Ruislip, so call us now for any planned or unplanned plumbing projects. We provide an extremely fast response to those unexpected emergencies because we know they can be upsetting. No matter the size of the job or time of day.
As a local plumber based in Ealing, we cover Ruislip with our rapid response service. We also cover and the west London area and surrounding areas like Richmond. So if your area isn't listed here, ask for a quote as we are sure we can help.
Our engineers work 24 hours day and night, 7 days a week, 365 days a year. So our qualified plumbers are ready and able to help, no matter the size of the job. Work carried out by our engineers is fully insured and comes with 6 months warranty.

Ruislip and surrounding area:
Postcodes: HA4
We supply both businesses and residential customers in the Ruislip and surrounding areas - and as we are a local plumber we are never far from where you need us.
Please don't hesitate to get in touch on
07494 691 692
Local Area Info
Ruislip is a town in west London, which is part of the London Borough of Hillingdon. It was formerly a parish in the county of Middlesex covering the neighbouring areas of Eastcote, Northwood, Ruislip Manor and South Ruislip.
The parish appears in the Domesday Book, and some of the earliest settlements still exist today, designated as local heritage sites. The parish church, St Martin's, dates back to the 13th century and remains in use. The buildings at the northern end of Ruislip High Street form the core of the original village square and are now Grade II listed. It originally featured a central water pump which was moved out of the road in the 1970s as a result of increased traffic.
The expansion of the Metropolitan Railway in the early 20th century acted as a catalyst for development in the area. A station was opened in Ruislip in 1904 and the parish council created a new urban district to address the forthcoming population growth. The Ruislip-Northwood Urban District continued until 1965 when Ruislip became part of the newly established London Borough of Hillingdon. Between 1911 and 1961, Ruislip-Northwood experienced a significant rise in population, from 6,217 to 72,791, largely attributed to the extension of the railway.
Major landmarks in the area include Ruislip Lido, a former reservoir, now an area of public parkland with its own miniature railway and Manor Farm, a settlement dating from the 9th century which is now designated as a local heritage site.
Our plumbers cover the area with a 1-hour response, so get in touch for any plumbing emergencies. We are on hand to help local residents and businesses in the area.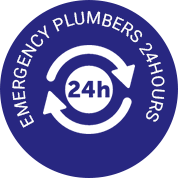 We know that when a boiler goes wrong, or something starts to leak it can be a stressful and unpleasant experience. That's why we are available 24 hours a day! Helping you get back on track.