plumber 24 hours
tw12
Emergency Plumbers 24 hours provides quality, reliable services to suit all types of jobs. Our operators work closely to deliver 24-hour care in the TW12 postcode areas, so call us now! We provide a rapid response to those unexpected emergencies - no matter the size of the job or time of day.
We are a local plumber that understand the necessity of a 24-hour plumbing service to accommodate peoples busy lives and schedules. Our qualified specialised engineers work 24 hours day and night, seven days a week, 365 days a year - so we are ready and able to help, no matter the size of the job. Work carried out by our engineers is fully insured and comes with six months warranty.

TW12 and surrounding area: HAMPTON - Hampton, Hampton Hill, Fulwell. For full coverage, please go to our coverage areas page
We supply both businesses and residential customers in the TW12 and surrounding areas - and as we are a local plumber we are never far from where you need us.
Please don't hesitate to get in touch on
07494 691 692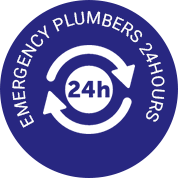 We know that when a boiler goes wrong, or something starts to leak it can be a stressful and unpleasant experience. That's why we are available 24 hours a day! Helping you get back on track.